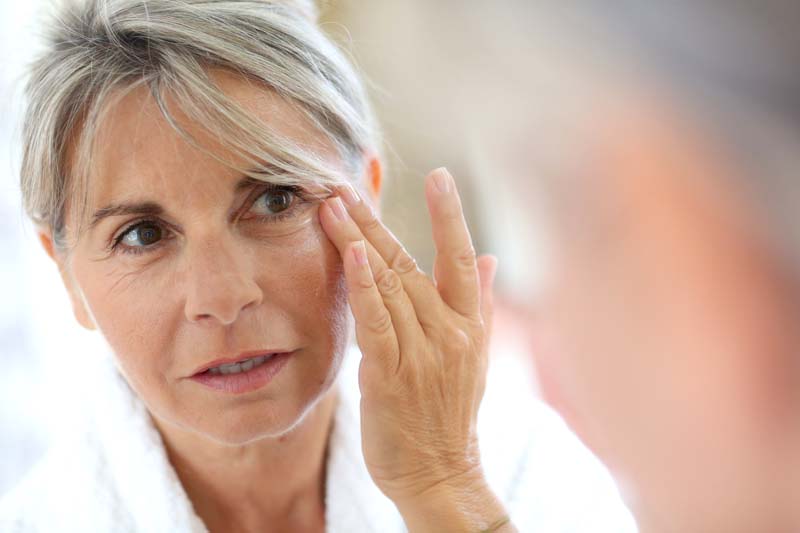 Crepey skin is sometimes referred to as "elephant skin" due to its crinkly texture, and it is always present on the knees and elbows; however, loss of collagen and elastin can cause other areas of the skin to develop this texture and begin to sag. Areas of the body where skin is frequently stretched and contracted, such as the hands and around the eyes and mouth, have an increased risk of looking crepey as you age. To help you restore a more youthful appearance to your skin, we invite you to speak with Dr. Michael J. Messina about microneedling radiofrequency.
We use the InMode Fractora™ laser to deliver heat energy deep into the skin layers. This tightens and refines skin, and generates collagen remodeling. The radiofrequency generated by the laser mimics that of microneedling, which heats tissues and promotes the production of collagen. Fractora is safe for all skin types and requires minimal down time, allowing you to quickly return to your daily schedule.
While crepey skin is a natural part of the aging process, we can help you reverse the texture and restore your skin to a youthful appearance. Schedule your appointment with board-certified dermatologist, Dr. Michael J. Messina, to discuss whether Fractora is right for you. We encourage you to call Dermatology & Plastic Surgery Specialists at 760-773-6616 today.