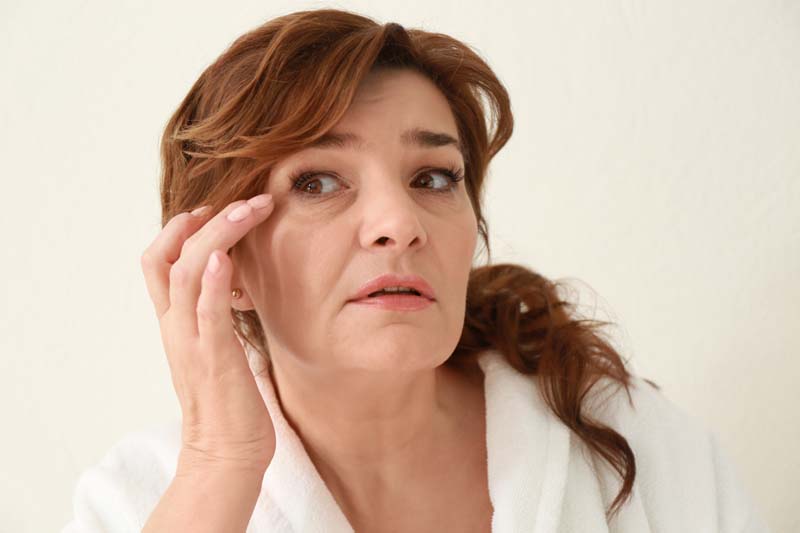 Loose, sagging skin not only makes the face appear older, but it can also change the overall face shape, altering your appearance. At Dermatology & Plastic Surgery Specialists, we want you to feel satisfied with your facial shape, and the look and feel of your skin. We offer dermal filler treatments to enhance the contours of your face and restore your youthful appearance.
JUVÉDERM®
JUVÉDERM® reduces signs of facial aging by smoothing wrinkles and plumping the skin. It is a soft tissue filler comprised of hyaluronic acid (HA) gel. HA occurs naturally in the skin and absorbs water molecules to cushion the deeper structures of the face. Aging, environment, and UV sunlight shrink our water cushions, causing the skin to deflate, but JUVÉDERM can replace what is lost and restore your skin's appearance. JUVÉDERM Voluma® is a stiffer version that restores areas of volume loss, especially the upper cheeks, to correct sagging lower cheeks and jowls. It typically lasts 12 to 24 months and is naturally processed by the body.
Radiesse®
This soft tissue filler gel contains very fine particles of calcium hydroylapatite crystals, which are identical in their composition to mineral portions of the teeth and bones. This helps your body to recognize these particles as natural. Radiesse provides immediate wrinkle correction and produces collagen over time, correcting deeper lines such as those that stretch from the nose to the mouth. It is both a filler and volumizer that lasts up to 18 months
Restylane®
Restylane, a soft tissue filler, is also made up of hyaluronic acid (HA). Its products include Restylane Silk®, Restylane Lift®, Restylane Refyne®, and Restylane Defyne®, all of which vary in their production. Restylane Silk, the smoothest of the Restylane family, contains fine particles of HA and is used to fill fine lines and plump lips. Restylane Lift is the stiffest product and can lift sagging jowls and cheeks. Restylane Refyne and Restylane Defyne, the newest products in the Restylane family, use XpresHAn Technology to create flexible gels for natural-looking results. The type and amount of product used will determine the longevity of your results: Restylane Silk lasts about 6 to 9 months, Restylane Lift as much as 24, and Restylane Refyne and Defyne last about 12 months. The body will process these products over time until they are completely eliminated.
If you struggle with a dissatisfied facial contour in Palm Desert, California, or one of our surrounding communities, we invite you to contact Dermatology & Plastic Surgery Specialists at 760-773-6616 to schedule an appointment with our board-certified dermatologist. Dr. Michael J. Messina will sit down with you to discuss your treatment options and desired goals.