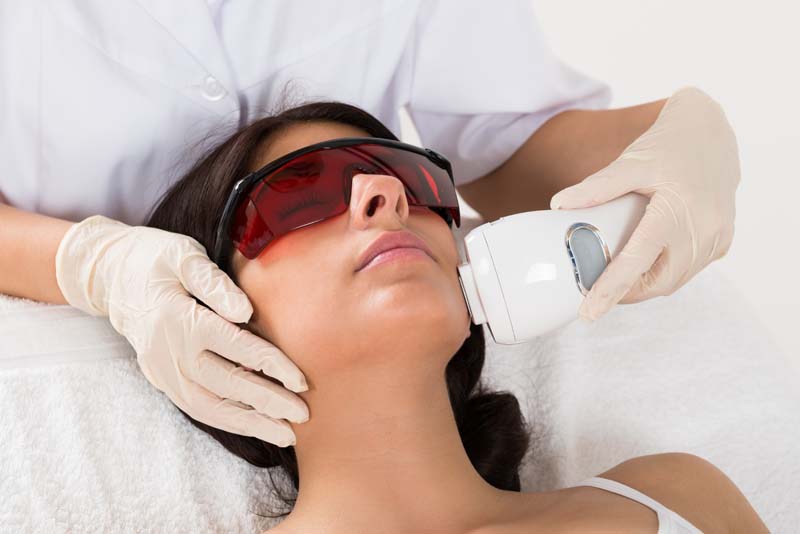 In past years, cosmetic surgery was the best option to treat unwanted flaws and enhance features. Today, dermatologists and cosmetic surgeons can use powerful lasers to perform surgical and skin rejuvenation without the need for invasive scalpels and sutures. Laser treatment is safe, more conservative, and more comfortable. It delivers precision that targets the specific areas and preserves the surrounding skin tissues, allowing for less downtime and faster results.

We are pleased to offer patients laser treatments such as:
And we are proud to utilize the following cutting-edge cosmetic lasers:
Contour TRL™ and Halo lasers by Sciton
Forever Clear® BBL (for treatment of acne) by Sciton
Morpheus8 laser by InMode
EMSCULPT NEO® and EMTONE® by BTL
These treatments can provide solutions to a wide variety of aesthetic concerns, including sun spots, scarring, loose skin, heavy jowls, wrinkles, facial redness, unwanted hair, and spider veins. We understand that these conditions can affect your self-esteem and create dissatisfaction with your appearance, and we are eager to help you achieve your desired cosmetic goals.
When you visit Dermatology & Plastic Surgery Specialists for a consultation with our dermatologist, Dr. Michael J. Messina, he will provide you with a thorough review of your treatment options, including their benefits and post-op results. By the end of the consultation, you will have the expertise needed to choose the best treatment for your skin.
To schedule your visit to our office, contact Dermatology & Plastic Surgery Specialists at 760-773-6616 today. We look forward to helping you achieve a smoother, younger, and more radiant appearance with laser treatment in Palm Desert, California.