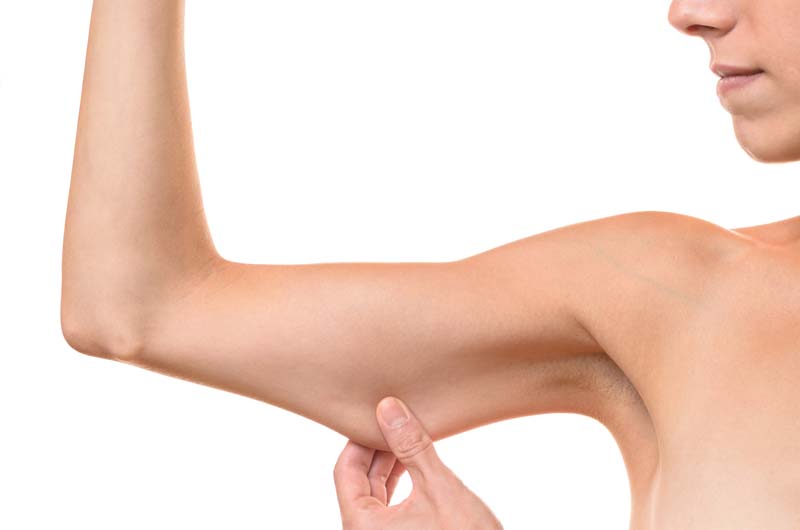 Loose skin can occur as a result of rapid weight loss, genetics, pregnancy, environment factors, or skin losing its elasticity over time. Our team at Dermatology & Plastic Surgery Specialists utilizes Pollagen®, a radiofrequency device that tightens the skin to reduce signs of aging. The energy from radiofrequency heats the skin's deep layers without damaging the surface, contracting the collagen and stimulating new collagen synthesis. This tightens the skin; reduces wrinkles; and treats neck laxity, sagging cheeks, and heavy jowls.
Many patients see results after just one treatment, though we recommend that you undergo a series of 3 to 4 treatments sessions, each spaced a month apart, for best results. Though your skin will feel heated during treatment, as though you are receiving a hot stone massage, you should not experience any pain. There is no downtime required after Pollagen, so you can return to your daily activities immediately.
In addition to tightening the skin, Pollagen provides long-term skin rejuvenation. It is painless, conservative, and simple. We invite you to learn more about the benefits of Pollagen in Palm Desert, California, and to meet with our board-certified dermatologist, Dr. Michael J. Messina, to determine which treatment protocol will best meet your needs. Contact Dermatology & Plastic Surgery Specialists at 760-773-6616 today to schedule your consultation.