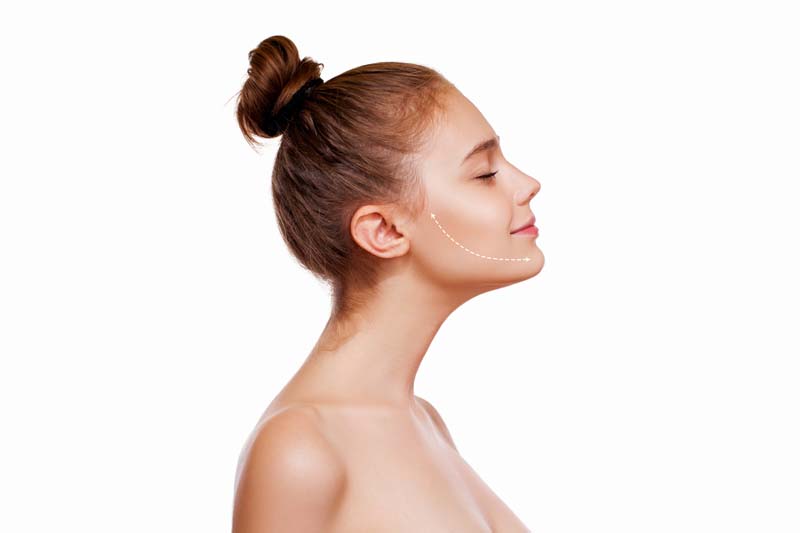 Neck contouring creates a refined and pleasing appearance for the neck and chin, enhancing your overall appearance. We invite you to speak with our board-certified dermatologist if you would like to achieve a beautiful neckline.
Forma™
Skin loses elasticity as we age, resulting in a sagged appearance and a dissatisfied contour. Forma™ by InMode uses radiofrequency energy to promote collagen growth and improve the skin without the need for surgical incisions. This conservative and virtually painless procedure requires no downtime, and any redness should disappear within a few hours. It works with all skin types to produce glowing, smooth skin.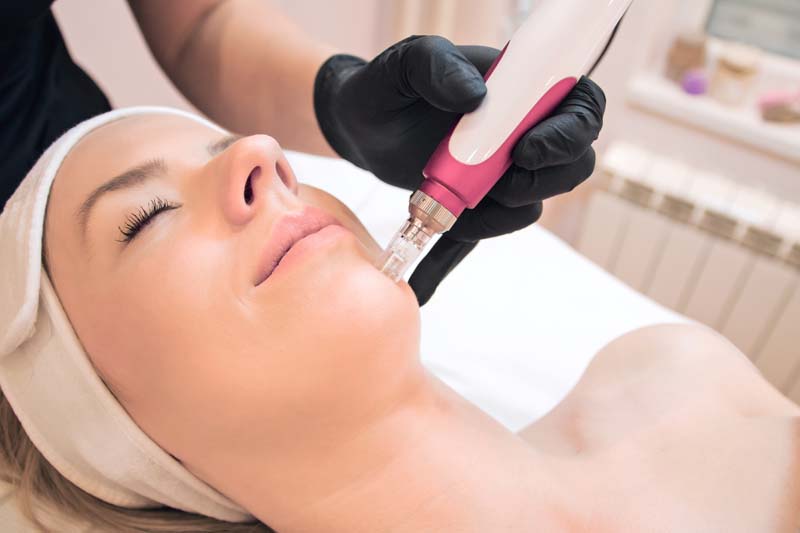 Microneedling
We offer state-of-the-art microneedling to deliver radiofrequency deep into the skin to reverse sagging and improve the contour of the neckline. Microneedling uses very fine needles that enter the skin at precise depths and heat the tissues to promote the growth of collagen. This rejuvenates and tightens the skin. It is safe for all skin types and requires little to no downtime. We recommend a series of 3 to 5 treatments over a 3- to 4-week period.
Neck Lift
Many patients compare their sagging neck skin to a turkey wattle and report that it makes them feel aged. Depending on your preference and skin needs, we may recommend a neck lift to tighten and improve the contour of the jawline. This procedure may be combined with liposuction to remove excess fat from this region. We utilize anesthesia to ensure that your treatment is comfortable. During your initial consultation, Dr. Michael J. Messina will determine if you are a candidate for a neck lift, as well as discuss with you the details of the procedure and the post-op instructions and expectations.
Contact Dermatology & Plastic Surgery Specialists at 760-773-6616 today if you would like to learn more about improving a sagging neck in Palm Desert, California. We look forward to helping you achieve your desired neck contour.