Renowned in the fields of medical and cosmetic dermatology and cosmetic and reconstructive surgery, Dermatology & Plastic Surgery Specialists is dedicated to delivering the highest level of personal care and professional attention to patients. With our elite team of board-certified doctors and physician assistants, we ensure you receive the best possible care by listening to your concerns and addressing your individual needs. We strive to educate patients on how to protect, maintain, and enhance their skin. We continuously will improve and provide you with the best experience and outcomes possible from start to finish.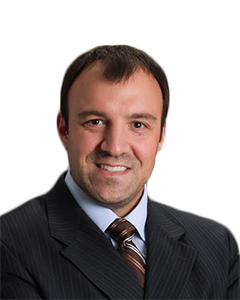 Michael J. Messina, MD
Board Certified Dermatologist
Dr. Michael Messina is a dermatologist in Palm Desert, California, and is affiliated with Loma Linda University Medical Center. He received his medical degree from Northeast Ohio Medical University and has been in practice since 2008. He also speaks multiple languages, including Spanish.
He has been taking care of patients in the Coachella Valley for many years and knows the importance of understanding what a patient desires in a dermatologist. He has been offering the complete body exam, not just a spot here or an area there. He has been taking care of all conditions involving hair, skin, and nails. If you need higher level of care, he has connections with Loma Linda University and other institutions, such as UCLA and USC.
He offers many options for treatment, and does not only concentrate on surgical dermatology or cosmetic dermatology. He does it all!  If you have not had a dermatologist look through your hair, between your toes, or where the sun does not shine, then you have not truly had a full-body exam. He has been seeing all patients of all ages, from newborn infants to centurions. If you need advice on proper sun protection measures or what type of moisturizers are the best for this arid environment, he can help. He is the type of doctor who cares and will sit down and answer your questions and get to know you. He will provide the best care and treatment you deserve and that is appropriate for you and your situation.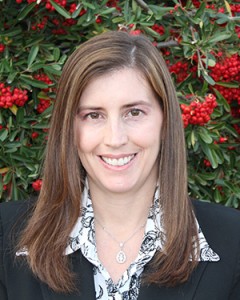 Natalie Driessen, MD
Board Certified Plastic Surgeon & Chief of Plastic Surgery at Eisenhower Medical Center
Dr. Natalie Driessen is a board-certified plastic surgeon who spent six years training in an intensive and vigorous hands-on environment at Loma Linda University in plastic surgery. Through this training, she has developed a passion for her patients and their overall wellbeing. This passion has led her to specialize in cosmetic surgery, breast reconstruction, and Mohs reconstructive surgery. Along with her drive for optimum results, she brings a special compassion to the Coachella Valley communities. She offers the latest techniques in an extensive range of aesthetic and reconstructive surgery.
Charitable work is also a focus for Dr. Driessen. She had the honor to be a part of multiple medical mission trips and has dedicated herself to helping her local community.
Dr. Natalie Driessen earned her medical degree from Northeast Ohio Medical University, where her dedication shinned through, as she graduated second in her class out of 127 students. During medical school, she volunteered for Habitat for Humanity projects. She is now the current chief of plastic surgery at the Eisenhower Health Center.
Dr. Driessen tailors her services for each individual she cares for. Her goal is to create surgical results that help a patient feel their best self. Her highest priority is to truly listen and understand her patients, and their needs and expectations. Dr. Driessen wants every patient to feel confident and comfortable with their experience. She understands surgery can seem scary, whether necessary or elective, and being able to guide a patient through that process is extremely important, and this sets her apart.Dr. Driessen is happily married and has two wonderful children. She loves being a mom and a wife, and she enjoys spending quality time with her family.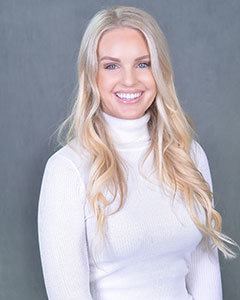 Brittany Denue, PA-C
Brittany Denue is a licensed and certified physician assistant, a member of the American Academy of Physician Assistants, Society of Dermatology Physician Assistants, and is board certified through the National Commission on Certification of Physician Assistants.
Being born and raised in Connecticut, she graduated from University of Massachusetts with a BS in science with a kinesiology and pre-medicine degree. She went on to pursue her passion in medicine at Massachusetts College of Pharmacy and Health Sciences University, where she earned her Master of Science in physician assistant studies, with cum laude honor. Brittany has had extensive training in dermatology and is proficient and well versed in all areas of medical dermatology, surgical procedures, and cosmetic dermatology, including lasers, dermal fillers, and neurotoxins. She is devoted to providing the highest quality of care, and she prides herself on taking time with her patients, answering all their questions, and developing individualized treatment plans tailored to her patients' needs. One of Brittany's greatest honors is the ability to provide medical care to underprivileged communities in both Haiti and Bolivia.  She is dedicated to providing the best care and developing long-term relationships with her patients.
In her free time, Brittany enjoys traveling, spending time with family and friends, volunteering for charitable events, and being outdoors. She likes to go to the beach, dance, run, and snowboard.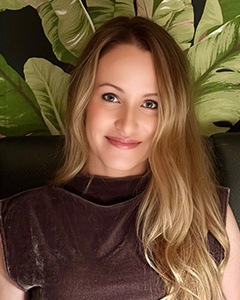 Amanda Sipovac, PA-C

Amanda Sipovac is a NCCPA board certified Physician Assistant with a passion for dermatology, skin cancer, cosmetic procedures, aging gracefully and patient care. Amanda is a Southern California native, having lived in Orange County, San Diego and now the Coachella Valley. With personal experience managing her own eczema, acne, acne scars, hair shedding, atypical moles, and a mom with a history of melanoma and grandmother who had Merkel cell carcinoma, Amanda is extremely comfortable in the dermatology setting.
Amanda graduated from Oregon State University in 2000 with a BS in Marketing and International Business and went on to spend many years in sales and patient education working for a dermatology pharmaceutical company. Amanda's love for directly helping patients motivated her to go back to school 11 years later, and obtain her Master of Science in Physician Assistant Studies from Western University of Health Sciences.
Amanda has been extensively and professionally educated and trained in both medical and cosmetic dermatology by Dr. Michael Messina, a board-certified Dermatologist and Mohs Surgeon and Dr. Natalie Driessen, a board-certified Plastics and Reconstructive Surgeon. She performs a true full body skin cancer screening, and is trained to perform procedures like skin biopsies, liquid nitrogen treatment, removal of benign lesions like skin tags, milia, and angiomas, as well as perform injections into the skin with steroids when needed. She is adept at evaluating, diagnosing and treating a broad variety of conditions that are treated both medically and surgically.
Amanda is also certified and expertly trained in cosmetic injectables and lasers and continues to attend educational conferences and certification courses. Amanda's personal approach to patient care allows for them to remember how she made them feel and that she provided them with excellent and compassionate care, while educating them at the same time about the skin, their condition, or their cosmetic wants and desires. She loves helping patients achieve the best version of themselves.
"I remember dreaming about becoming a PA in dermatology and plastic surgery 20 years ago. I have my dream job working with the most amazing supervising physicians and coworkers and helping whom I deem the best patients in the Coachella Valley. I am so grateful to be a part of this community and giving back every day."
When Amanda is not in clinic, she enjoys spending time with her husband, son and her three dogs. She also loves reading and taking care of her skin.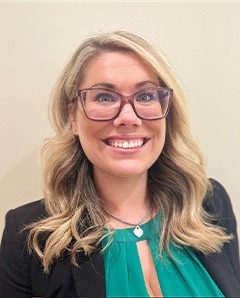 Lisa Willis, RN
Lisa Willis is a board-certified registered nurse with experience in multiple settings. She spent three years of her nursing career working in the Intensive Care Unit where she cared for critical patients and really grew her love of helping even the most vulnerable of patients, while being able to think critically and quickly. She graduated summa cum laude with a degree in science and registered nursing. Most recently she spends time working with Dr. Driessen in her surgery center as her pre-operative, circulator and post-operative nurse. She loves caring for patients and seeing their whole experience through. She is passionate about patient safety and prioritizing each patients' individual experience. Lisa was born and raised in Southern California in the Joshua Tree area, so she is no stranger to our beautiful desert and the affects the sun can have on our skin and aging. Lisa has had extensive training with cosmetic injectables and lasers; she continues to prioritize learning and participates in many hands-on learning opportunities as well as lectures and virtual trainings to stay up to date with the latest research for her patients. She prides herself on taking time with each patient to create an individualized plan for the best outcome and creating long-term relationships with each patient.
Lisa enjoys spending her time with her husband and three wonderful children; she also enjoys frequently going to the river, hiking and camping with her family.