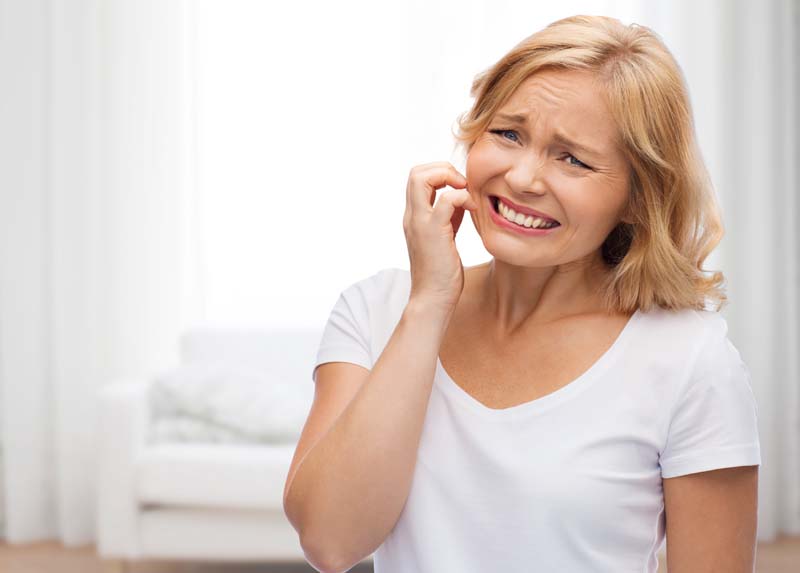 Allergic reactions can result from direct contact with an allergen (allergy-producing substance). Reactions caused by skin-to-substance contact include:
Poison ivy
Metals such as nickel
Chemicals
Fragrances
And other preservatives
Allergic reactions on the skin often manifest as redness, itching, swelling, and blisters. Our dermatologist can treat skin allergies with oral or topical medications; however, resolution of the allergy requires identifying and avoiding all future contact with the allergen. We can refer patients to allergists in the Desert, Loma Linda, and San Diego if necessary for patch testing to find the allergen.
Allergic reactions, such as those to medication and food, can cause full-body skin rashes, causing discomfort for the patient and affecting their self-confidence. These rashes can often be eliminated by ceasing consumption of the food or medication that caused the rash. Topical or oral medications can accelerate the healing process of many rashes. Severe rashes, however, require more immediate medical attention. If your rash is accompanied by a fever, chills, headache, swollen throat, or difficulty breathing, seek medical care right away.
For more information about treating and preventing allergic reaction in Palm Desert, California, call 760-773-6616 and arrange a consultation with our dermatologist at Dermatology & Plastic Surgery Specialists. We are committed to helping you achieve healthier, beautiful skin.