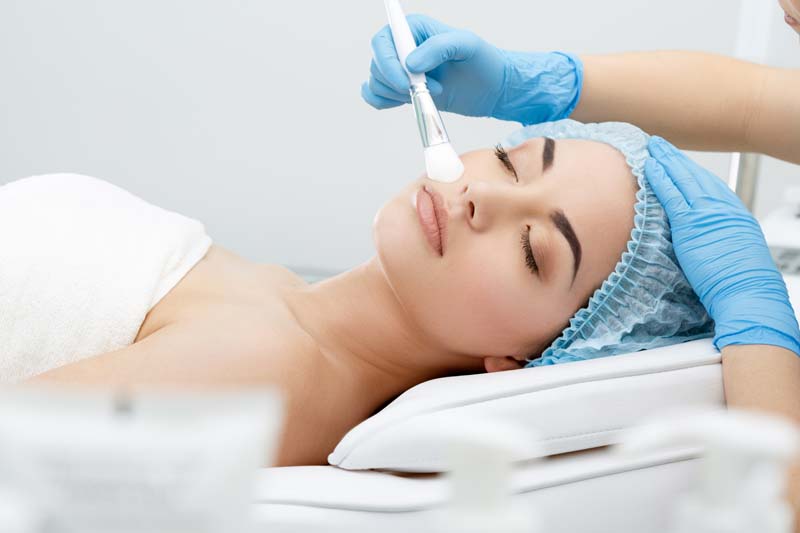 A peel is a chemical solution applied to the face, hands, or neck to exfoliate the skin, causing it to peel away and fresher, radiant skin. The new skin is smoother and contains less wrinkles, providing you with a more youthful-looking appearance.
We are pleased to offer state-of-the-art peels such as:
Peels can treat a wide variety of conditions, including:
Aging skin
Acne scars
Hyperpigmentation
Melasma
Sagging skin
Wrinkles
Sun damaged skin
Sagging skin
Scars
Crow's feet
Patients with light hair and skin are the best candidates for peels, and we encourage you to schedule a thorough evaluation with a dermatologist prior to undergoing a peel procedure. We do not recommend a peel if you meet any of the following criteria:
Skin infections
Pregnancy or nursing
Active skin disease
Cut or broken skin
Sun burns
Conditions such as eczema, rosacea, dermatitis, and psoriasis
For a brief time, the new skin is much more sensitive to the skin and needs to be protected to prevent sun damage that would reverse the results of the peel. For more information, and to schedule your appointment for a chemical peel in Palm Desert, California, call 760-773-6616 to speak with Dr. Michael J. Messina and our team at Dermatology & Plastic Surgery Specialists.