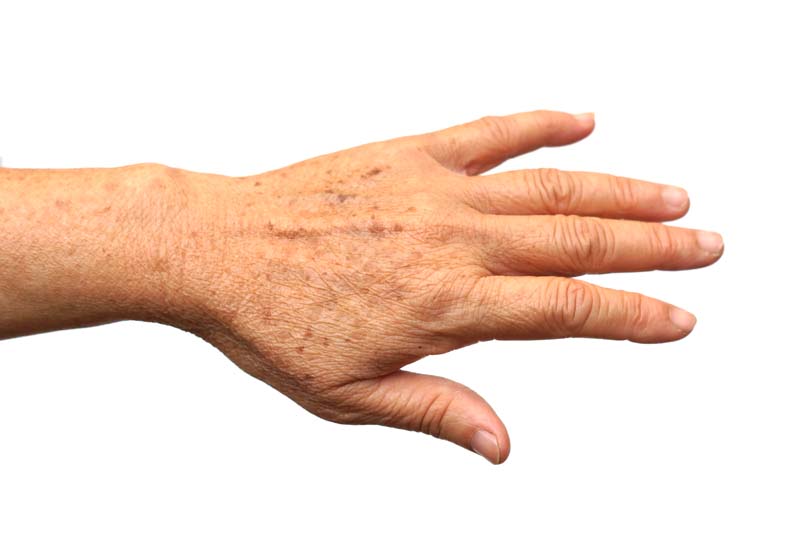 Do you struggle with unwanted wrinkled and fine lines that age your appearance? Dr. Michael J. Messina and our team are pleased to offer Radiesse®, a soft tissue filler gel that contains crystals of calcium hydroylapatite. The composition of these very fine crystals is identical to the minerals of the bones and teeth so that they are recognized by your body as being natural.
Radiesse provides immediate skin plumping and wrinkle correction after being injected; however, it goes beyond immediate results to stimulate the body to produce more collagen, which provides support and fullness to the skin. Because of its two-part function, Radiesse can be considered both a "volumizer" and a "filler." Collagen builds up over many weeks, but the results can last up to 18 months, correcting even deep lines, such as those that extend from the nose to the mouth (also known as nasolabial folds). Over time, the gel is absorbed naturally by the body. Radiesse can also restore lost volume on the backs of hands for a plumper, more youthful look.
If you are interested in experiencing the benefits in Radiesse in Palm Desert, California, call 760-773-6616 to schedule a consultation with our board-certified dermatologist, Dr. Michael J. Messina. We invite you to contact Dermatology & Plastic Surgery Specialists today to learn more about your treatment options.