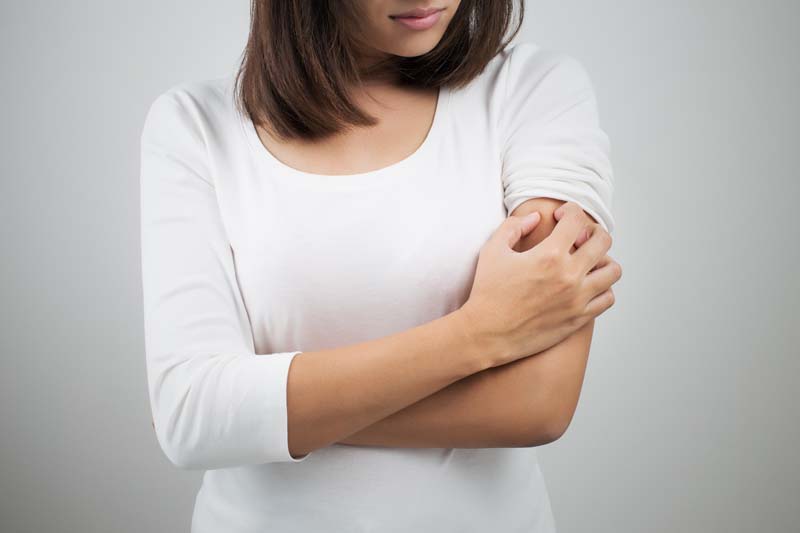 At Dermatology & Plastic Surgery Specialists, we are committed to helping our patients feel comfortable in their own skin. This is no simple matter for patients who are struggling with visible, disfiguring, and even painful skin conditions. Many people picture skin conditions as angry, oozing lesions on the skin akin to leprosy that should be hidden from the public eye. However, many chronic conditions appear mild and include symptoms that are not visible on the skin or appear mild but cause significant discomfort.
Your skin is your body's largest organ, and it is responsible for blocking bacteria and viruses as well as regulating body temperature. When conditions clog, inflame, or irritate your skin, they can cause itching, burning, redness, and swelling sensations; they can also create marks on the skin that affect your self-esteem. While many of these conditions are incurable, they can nevertheless be managed with proper treatment and a healthy amount of information from our experienced team.
Types of skin conditions range from mild rashes to cosmetic conditions such as rosacea and hyperpigmentation to conditions that begin under the skin, such as psoriasis. When you visit our office, our providers will examine your skin and discuss your symptoms with you to diagnose the type of skin condition which has developed and determine an appropriate treatment plan. Our caring providers and team can provide you with answers to any questions you have about managing and treating skin conditions, including the following:
Acne
Actinic Damage
Arthropod Bites
Atypical Nevus
Autoimmune Diseases (Dermatomyositis, Cutaneous Lupus, etc.)
Bacterial Skin Infections (Boils, Abscesses, Cellulitis, etc.)
Blistering Diseases (Pemphigus Vulgaris, Bullous Pemphigoid, etc.)
Congenital Skin Conditions
Granuloma Annulare
Hair Loss (Inflammatory, Non-Inflammatory, Hormonal, Age-Related, etc.)
Herpes Infections (HSV, Shingles, etc.)
Hidradenitis Suppurativa
Lichen Planopilaris
Lichen Planus
Lipomas
Melanoma
Milia
Moles, Atypical Nevus, Melanoma
Molluscum Contagiosum
Pediatric Dermatology
Pruritus (Itch)
Sebaceous Cysts
Sebaceous Hyperplasia
Seborrheic Keratosis
Skin Cancer (Basal Cell Carcinoma, Squamous Cell Carcinoma, etc.)
Syringomas
Warts
Please contact Dermatology & Plastic Surgery Specialists at 760-773-6616 and schedule an appointment with our trained professionals if you have any questions or concerns about treating a skin condition in Palm Desert, California.