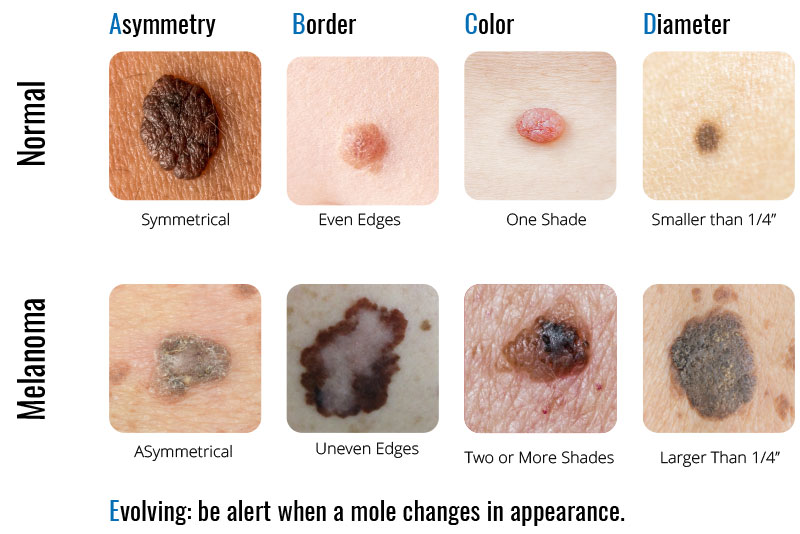 Of the many cancers that can inflict the body, skin cancer is the most commonly diagnosed. In fact, it is diagnosed more frequently than all other cancers combined. Skin cancer is defined as the abnormal growth of skin cells triggered by DNA damage, causing cells to multiply at an increased rate and form tumors.
There are many different types of skin cancer. The most commonly diagnosed types of this disease include basal cell carcinoma, squamous cell carcinoma, and melanoma. Symptoms of skin cancer vary depending on the type of cancer. Some cancers have few, if any symptoms, while others may be quite painful. There are several common factors in symptoms, however, as many types of cancer may begin as slowly growing bumps on the skin, and may appear as sores that bleed, ooze, crust, or otherwise will not heal. When you visit our office, our providers will examine your skin to determine which type of skin cancer you have developed.
You can also learn about some of the different types of skin cancer by using the following links: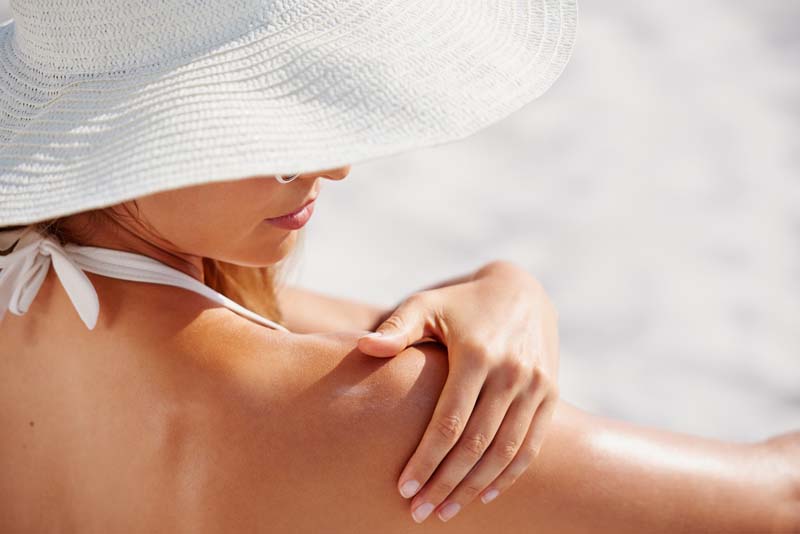 We encourage you to contact Dermatology & Plastic Surgery Specialists if you notice a change in the appearance of your skin, such as a change in the color or size of a mole, emerging dark lesions, pearly or waxy bumps, red nodules, or any new developments that cause you concern. Our providers will evaluate the anomaly in your skin to determine if it is cancerous and whether treatment is needed. The skin cancer treatments we recommend will depend on your specific condition, and we will coordinate with you and our official medical providers to ensure you receive the personalized care you need to address your specific situation.
You can take precautions to reduce your risk of skin cancer by:
Reducing your exposure to UV radiation
Wearing a broad-spectrum sunscreen with an SPF of 15 or higher on a daily basis
Wearing an SPF of 30 or higher when outdoors or in contact with UV rays
Avoiding tanning beds
Performing a full-body self-exam of your skin at least once a month
Visiting a physician every year for a skin exam
We encourage you to contact our office at 760-773-6616 today if you have any questions about skin cancer in Palm Desert, California, or If you need to schedule an appointment with our dermatologist.