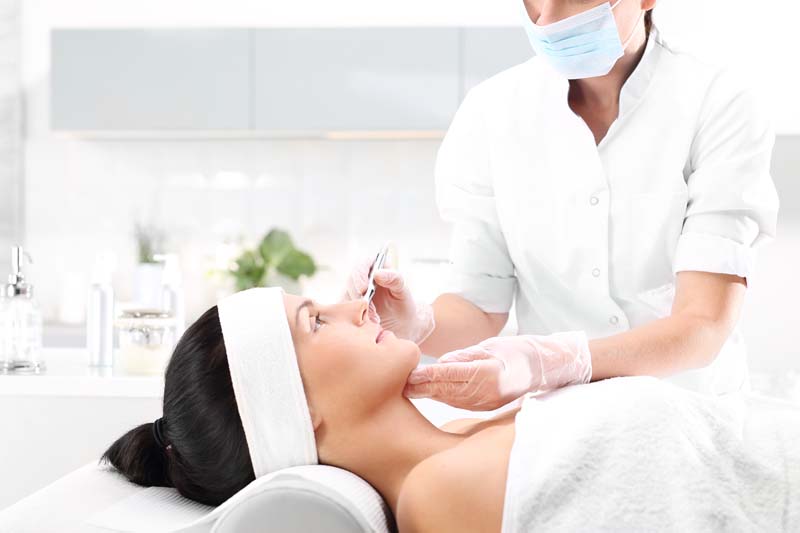 Microneedling and radiofrequency devices can be used on the skin to achieve facial and body rejuvenation. When combined, they act synergistically to achieve incredible results. Dr. Michael J. Messina and our team offer state-of-the-art radiofrequency microneedling to treat many skin conditions, including wrinkles, large pores, uneven skin texture, laxity, and scars.
This treatment works by delivery heat energy into the deep layers of the skin, generating the remodeling of collagen and producing refined, tighter skin. Microneedling uses very fine needles that deliver the radiofrequency energy at very precise depths, heating the tissue to promote the production of collagen and achieve tightened, rejuvenated skin.
Radiofrequency microneedling is safe to use on all skin types and can be combined with other procedures, such as platelet-rich plasma Regeneo treatment, for best results.  As an alternative to traditional microneedling, we are pleased to utilize the Fractora™ laser by InMode, which combines heat with the power of microneedling to promote skin repair and improvement. Learn more about Fractora.
You are welcome to speak with our board-certified dermatologist about the nature and benefits of radiofrequency microneedling in Palm Desert, California, and whether this procedure will allow you to achieve your desired results. To contact Dermatology & Plastic Surgery Specialists today and arrange your consultation with Dr. Michael J. Messina, call 760-773-6616.